Meld thumping refers to thumping close to the meld or thumping in the areas normally covered by the meld, but which have been temporarily exposed by someone who has used a meld repulsor to push the edge of the meld back. Thumping in these areas changes the type and nature of the monsters it attracts. Indeed, meld thumping actually pulls monsters out of the meld. Monsters that are stronger and tougher than their more common varieties found elsewhere in the world of Firefall.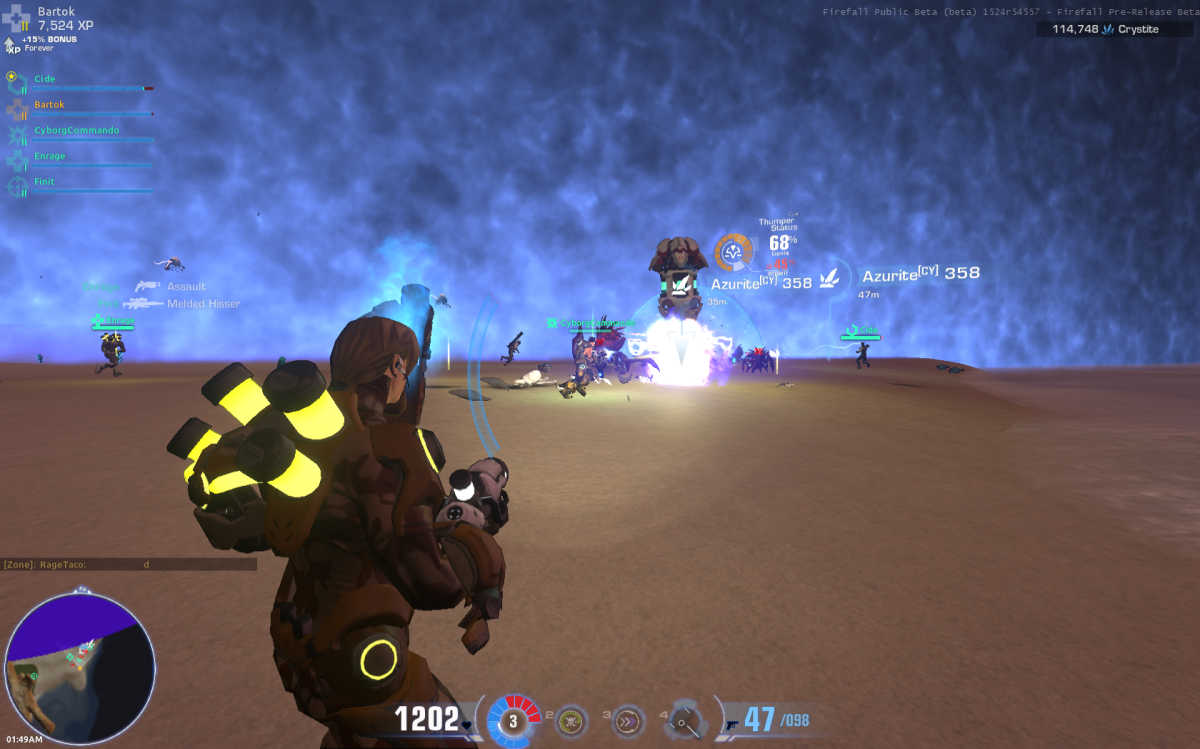 Some of the monsters you will see include Melded Hissers, Large Melded Hissers, Melded Tidal Scavengers, Large Melded Tidal Scavengers, Chosen Assault Troopers, Chosen Juggernauts, Chosen Cannoneers, Explosive Melded Aranhas, and much, much more. These monsters are much stronger and tougher and can destroy not only your thumper, but even wipe your entire squad.
Unfortunately, meld thumping is also the only way to mine for Azurite as it is only found along the edge of or behind the meld. Azurite is a highly prized mineral that can be used to craft better weapons, armor, or ability modules. It, along with the DNA that the melded monsters drop, is also used in the creation of the Melding Anomaly Neutralizer needed to summon the world boss, BaneClaw.
Here is a short video that will give you an idea of what it's like to meld thump:
Please note that this vide was recorded at 1/2 my screen resolution and it will look like poop if you play it full screen. 😛