The Social Menu
The Social menu provides access to the following menu options that center around non-combat player to player interaction.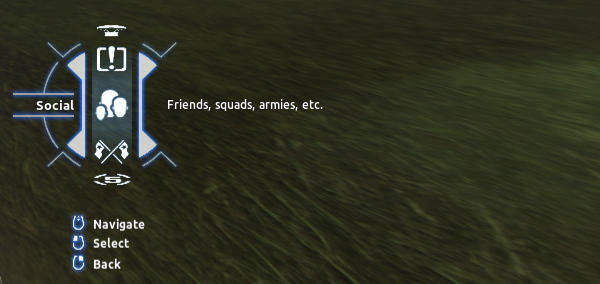 Here are all of the options found in the Social menu:
Atlas Records
The menu option opens the Atlas Records dialog box where you can browse and view all of your in-game achievements. This dialog can be opened directly by pressing Y on the keyboard.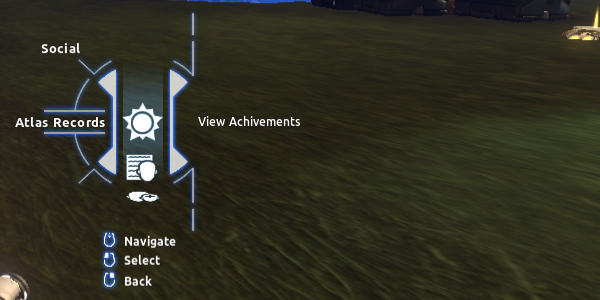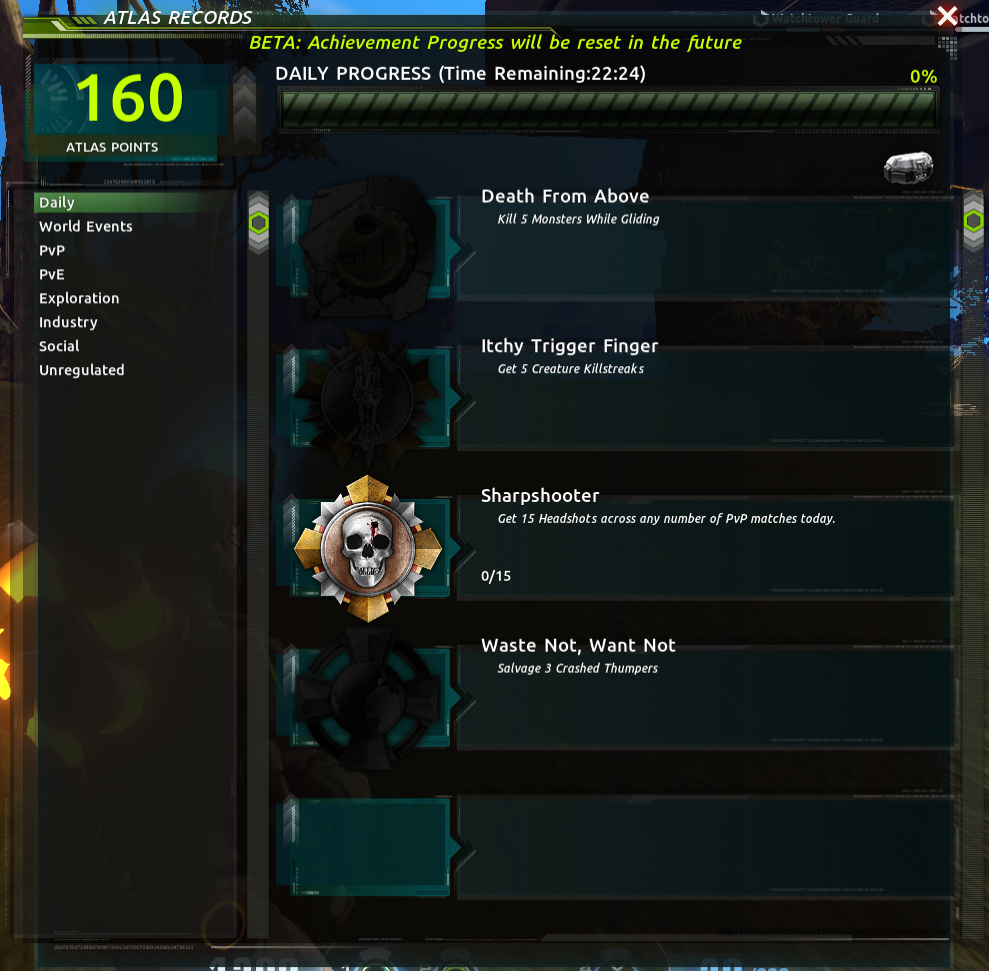 Friends List
This menu option opens the Friends List dialog box.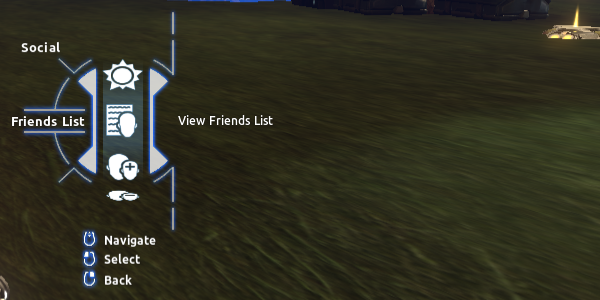 Add Friend
This menu option adds the targeted player to your friends list. You can also type /friend playername into the chatbox to send a friend invite request. Once a player accepts your invite, he or she will appear in your friends list.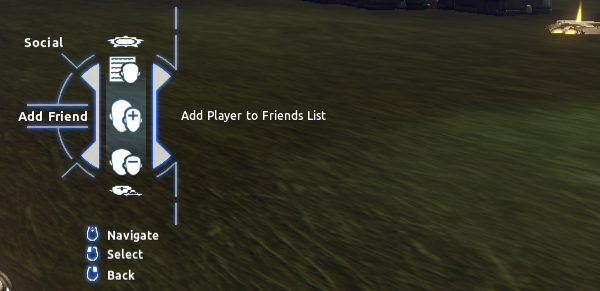 Remove Friend
This menu option removes the targeted player from your friends list. I haven't used this command yet, but I'm guessing that /unfriend playername typed into the chat box will do the same thing without you having to target the player.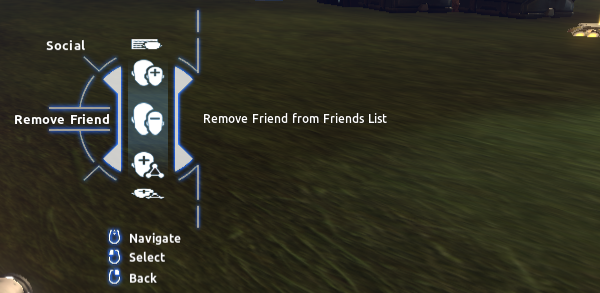 Squad Invite
This menu option invites the targeted player to join your squad. You can also type /invite playername into the chat box to invite another player to your squad. Note that this player does not have to be in the same world layer as you. If you cannot see each other on the map, the invited player can use the Join Leader option below to switch to the squad leader's layer.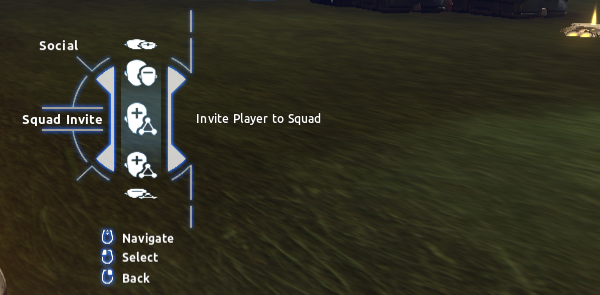 Accept Squad Invite
This menu option accepts a squad invite that has been offered to you. Press the N key on the keyboard to open the notification and then, with your mouse, left click to accept or right click to decline.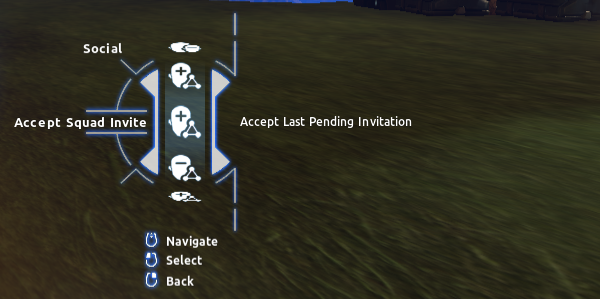 Leave Squad
This menu option removes you from the squad you are currently in.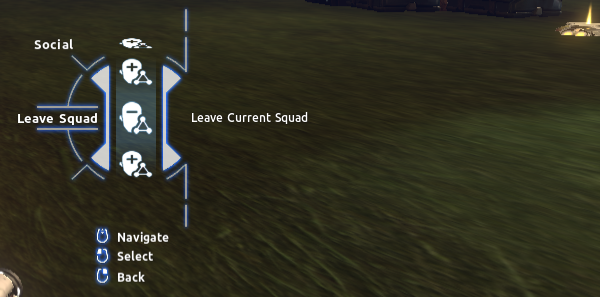 Join Leader
This menu option loads you into the same game layer or channel that the squad leader is in. You can also type /joinleader into the chat box.