GAME NAME: Call of Duty: Modern Warfare 2
DEVELOPER(S): Infinity Ward
PUBLISHER(S): Activision
PLATFORM(S): Xbox 360, Playstation 3, PC
GENRE(S): First Person Shooter
RELEASE DATE(S): November 10th 2009
Believe the hype. Modern Warfare 2 is like having a gunfight during a thermonuclear explosion while simultaneously having your mind blown by amazement.
The only experience where I would say this game falls flat is in the story. It is not a bad story by any means. It's just fracture, and it jumps around. Oh, and it's supermegashort.
Don't get me wrong. The single-player experience was breathtaking, engaging, and very very impressive. There were so many action-packed and tense moments, I felt like I was really killing Ruskies. I actually don't want to get into these things because I feel the reader needs to experience EVERYTHING for themselves.
One thing that can be said about me is that I adore a cinematic experience, albeit a game, movie, or even a comic book. The music will hit you hard in the emotion bone what shit starts to go sour, and everything is shown in a very movie-like way.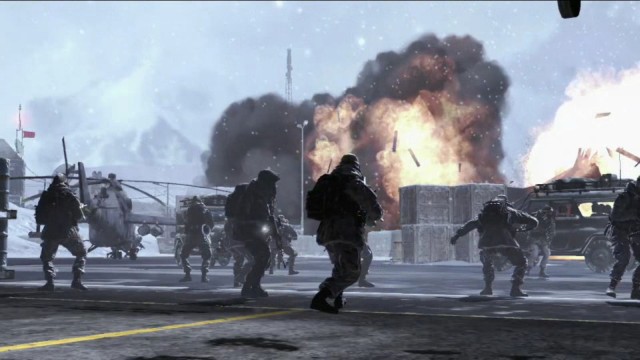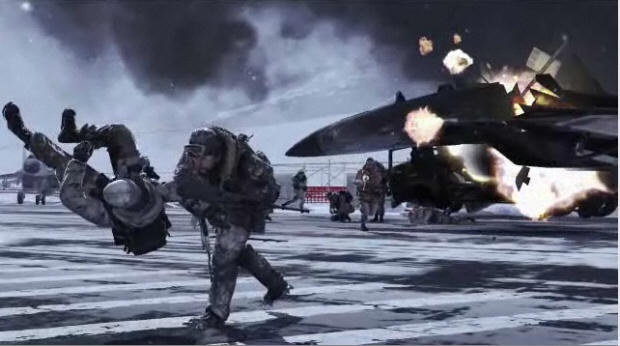 Naturally, the game is incredibly impressive, graphically. I would say that it's one of the most gorgeous games I've ever played. You might not think that of a war game, typically, but it's true in my eyes.
It will come as no shock to anyone that the multiplayer is where Infinity Ward put most of their time and effort. It is a superb multiplayer game.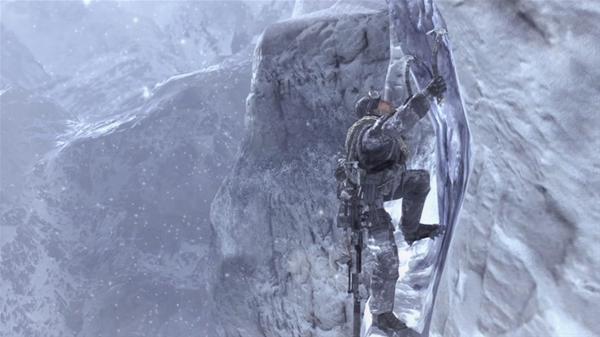 The "Special Ops" missions are dynamic and fun. You can either play by yourself, with a friend split-screen, or with a friend online. There are a select few missions that need to be done co-op, but they are well worth trying to track someone down to play with.
One particular mission saw my friend in an attack helicopter, covering me with missiles and cannons while enemies swarmed me, as I attempted to get to the extraction point. It was a blast.
Now, the actual online multiplayer has received some tweaks, and they're all improvements, but I do have this to say: A tactical nuke as a power-up? REALLY?
It's what you'd expect from a Call Of Duty multiplayer experience. A vast array of weapons, a strong multiplayer engine and mechanics, frenetic gun battles, and bitchy people whining on their headsets.
Call of Duty: Modern Warfare 2 is better than it's predecessor, if not way too short in the single player. I would give this very high marks.