GAME NAME: Resident Evil: The Darkside Chronicles
DEVELOPER(S): Capcom
PUBLISHER(S): Capcom
PLATFORM(S): Wii
GENRE(S): Rail shooter
RELEASE DATE(S): November 17, 2009
ZOMBIES!!! Behind you!!
You wish. But there's gonna be a lot of that in Capcom's Resident Evil: Darkside Chronicles. And it's a whole lot of awesome.
It's weird when I think about the history of rail shooters. When they started out, you were killing bad guys. Now, it's all killing monsters; mainly zombies. In fact, the tree newest rail shooters out right now, all for the Wii, are about killing undead of some sort.
First of all, this very well may be the best-looking game on the Wii. This is probably the 89 millionth time I've said this, but that doesn't necessarily say much. In this case, though, it's impressive. The characters look lifelike (something even next-gen games sometimes fail at) and the environments are faithfully re-created with a graphical facelift.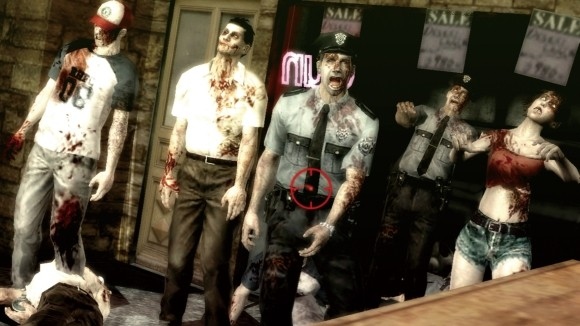 This is actually a sequel to the Wii game Resident Evil: Umbrella Chronicles. However, only of a sort. The first game told the tale of Resident Evils Zero, 1 and 3, along with a new story that bridged the gap between those games and 5.
Darkside Chronicles spins a yarn that takes the players through Resident Evils 2 and Code: Veronica, and another new chapter that bridges the gap between those and 4. This yarn is miles ahead of the previous entry in the series in every way.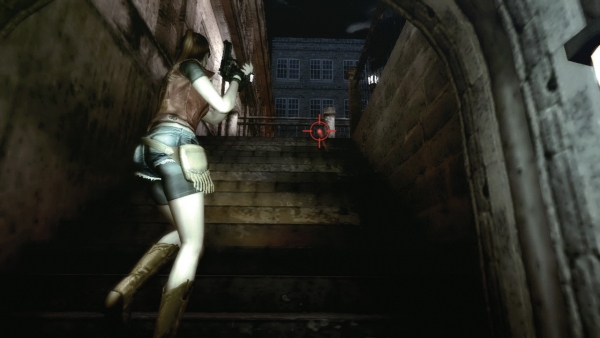 The combat is better, the storytelling and dialogue are better, the music is better, the graphics are better, even the weapon upgrade system is better.
Here's the thing about Darkside. It feels like a real RE game that's shown in the first person, unlike just a rail shooter. You see your companion, you split up, and they have a health meter of their own. I love that touch quite a bit.
I'll tell you, a fully orchestrated score is the way to go, Capcom. Keep it up. The music is tense and powerful, fully accenting whatever's going on.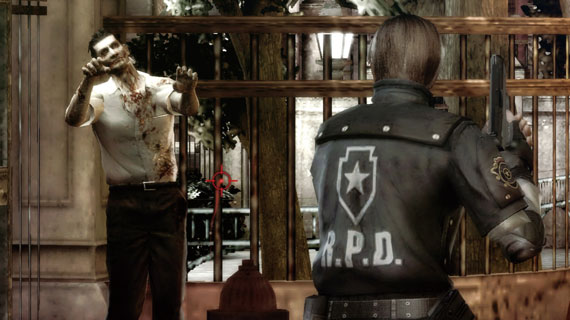 The only stories that these games haven't told so far are that of RE 4, 5, and the CG film Degeneration (set before 4 but after the other games). I'd love to see a third game that walks players through these events, and possibly a little side mission that connects them all together.
I loved RE: Darkside Chronicles. A definite must-buy.