GAME NAME: Wet
DEVELOPER(S): Artificial Mind and Movement
PUBLISHER(S): Bethesda Softworks
PLATFORM(S): PS3, Xbox 360
GENRE(S): 3rd person shooter
RELEASE DATE(S): September 15, 2009
 Wet, despite having a name that seems designed to make schoolboys giggle, is a decent addition to Bethesda Softwork's repertoir. It's not a game I expected to see them make, given their previous accolades with games such as Oblivion. But I like it.
While one might think the star of the game is Eliza Dushku, it's actually the soundtrack. It's an astounding assortment of psychobilly, rockabilly, and other billys that I've likely never even heard of. It's a genre I've always enjoyed but never gotten into until now. The songs are crazy – they're energetic and they're cheesy, and they lock in like the last puzzle piece with Wet. Tracks about killing zombies in the wild west and psychopathic lovers fit. They just fit.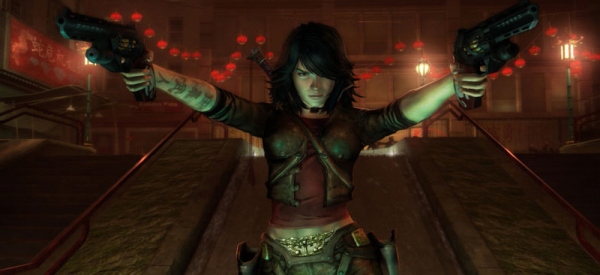 I don't know when Gameywood (that's my name for the "Hollywood" that is video games) decided to go nuts with all the grindhouse inspired-titles, but it's worked with the few games I've seen (such as House Of The Dead: OverKill). Expect that if you pick up this title – cheesy, 70's-esque cutscenes and and acting. They make all attempts to keep the game fun and not too serious, and it actually does work. Although I must say, the ending – if you could call it that – was TOO open-ended and it sure as shit felt more like a cop-out rather than a setup for a sequel.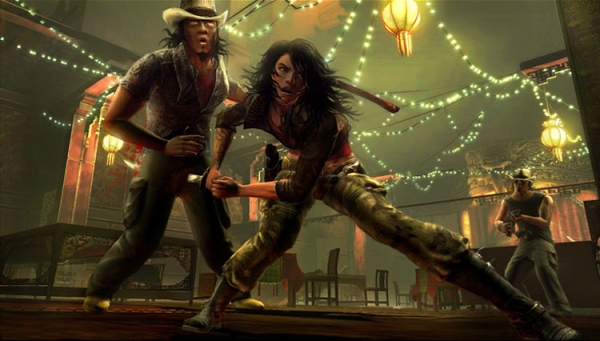 If anyone tells you this game isn't fun, they're a liar and a rapist. And you can tell them I said that. Wet has one focus – killing, and making that killing fun. I suppose there's really nothing new here – slow-mo gunfighting, acrobating swordfighting, mounted turrent gameplay, upgradeable moves and weapons, and quick-time events. But this little game that could makes all of those, mixes them, and comes out with a very satisfying and bloodlust-sating product.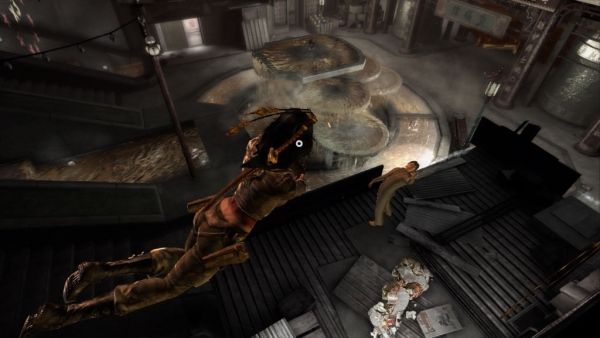 One particular scene that stands out is a highway chase scene. Except, as with typical fare that seats you in a car or a mounted gun firing on enemies, you actually wind up leaping from crashing car to exploding truck to even more vehicles, all while shooting the crap out of the bad guys. There is a heavy variety of gameplay in this game, I'll say that.
All in all, Wet was extremely action-packed. Just don't expect anything too deep. I believe it released for the 360 and the PS3.